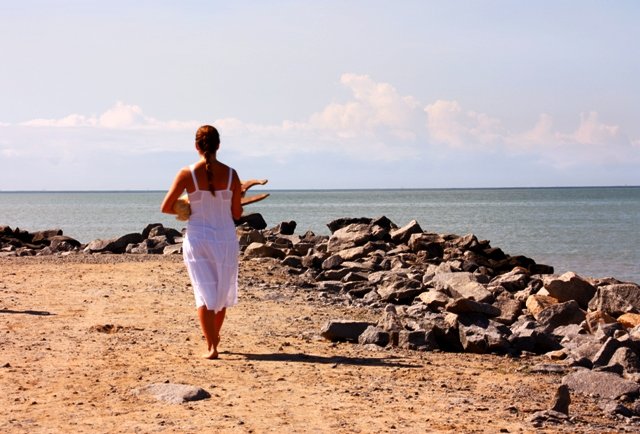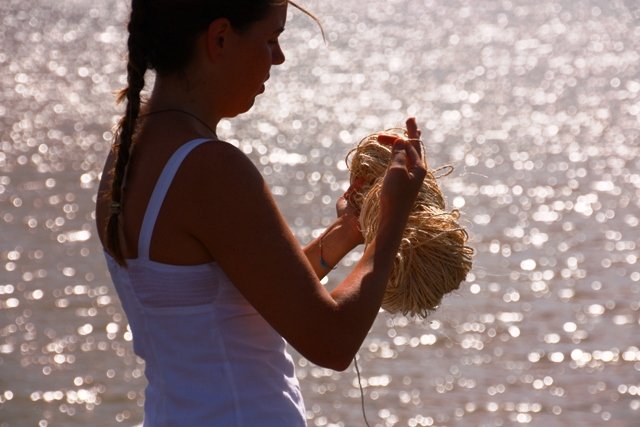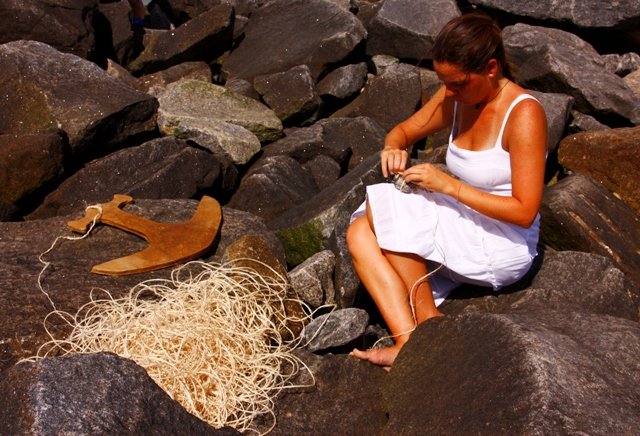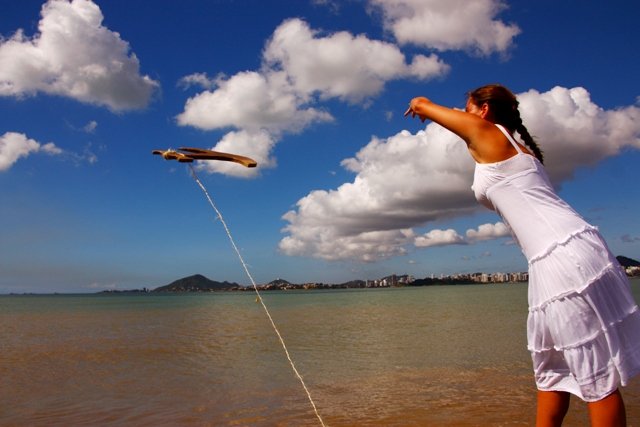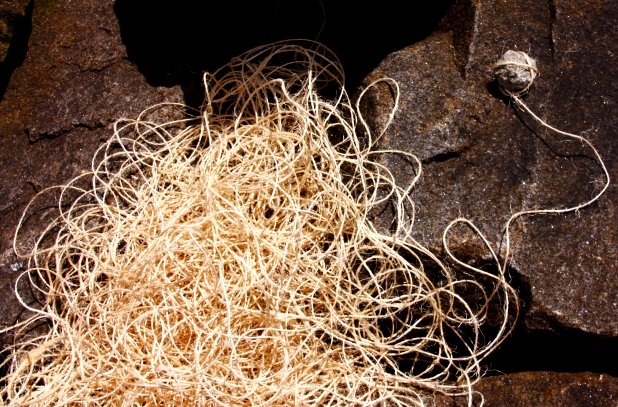 Anchor
Âncora – Intervenção a partir de uma ação:
Em um dos piers da praia do Jardim Camburi, carrego uma âncora de argila feita por mim.
Desenrolo um carretel de sisal e prendo uma ponta da corda na âncora e a outra a uma pequenina pedra.
Lanço a âncora de argila ao mar
Escolho a argila: matéria em estado latente para se tornar terracota, esta é transcendental, perdura por milênios exposta em qualquer dos meios naturais, talvez por ser a união dos grandes elementos em uma mesma conjunção: terra+água+ar+fogo.
Aqui ajo e intervenho com e em dois destes elementos, a terra e a água. E com transformação dentro do tempo que a vida humana pode ter para vivenciar a transmutação do que se re.cicla.
A âncora que ancora a terra, A pedra até perder sua forma… só quando exposta ao meio de sua desconstrução é que acontece sua(aqui silenciosa) transformação.
– – – Lanço a âncora ao mar – – -
---
Performance at The Global Boom-Global Creative Action
http://www.theglobalboom.org
Vitória, ES
2011
Brazil
---
Anchor -
An intervention through an action:
In one of the piers of Jardim Camburi Beach in the State of Espírito Santo, Brasil, I carry a clay anchor made ​​by me.
I start to unroll a spool of sisal and I tie one of the ends of the rope on the anchor and the other one to a tiny stone.
I throw the anchor into the ocean
I chose clay as the material to make the anchor because it is a raw material… a dormant state to become terracotta.
Terracotta is a transcendental element, it endures for millennia exposed in any natural environment. Perhaps because it is in itself the union of the 'classic elements' in a same conjunction: earth + water + air + fire.
Here I choose to work directly with two of them: earth-soil and water.
to trans.form — the re.cicle
A transformation that happens within a time that any human being can live (…to experience a transmutation).
Transmutation that will happen into the water, under the sea. We, me and the public, won't see it happening, but we know that will.
The anchor now belongs to the whole ocean; not anymore as an anchor, but as being the ocean in itself, as a part of it.
---
The anchor that anchors the earth,
A stone that holds an anchor
A stone that holds an ocean
An ocean that now is an anchor
An anchor that is not anymore…
*
Elements – Materials – Substances
Only when exposed to a truly deconstruction of what they are, is when it happens (here, in a silently way) a transformation.
…Throw the anchor overboard