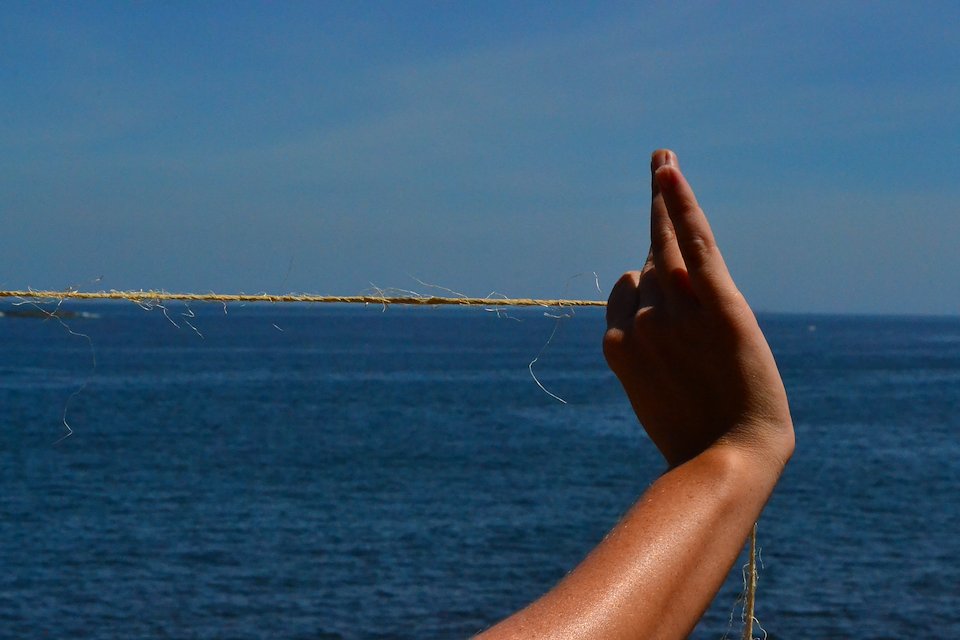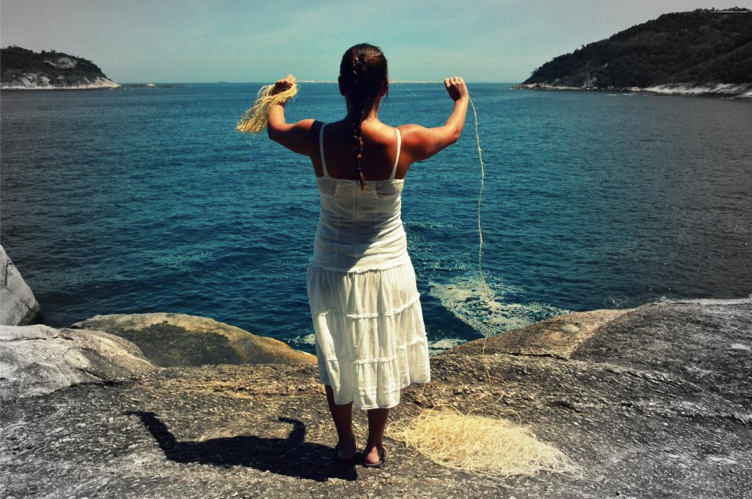 from a dialogue with the subtleties that we insist on calling horizon
Time: a spool of sisal
Location: where the sea still exists after the sea
I extend a rope of sisal in front of me, at the height of my eyes, I seek the encounter between sea and sky and so, I try to draw a line, draw a horizon.
The dialogue happens with the look that pursues the tangible moment, which is what creates a horizon.
The performance ends when the entire reel ran all these horizons, which sought the subtlety of the encounter.
*
De um diálogo com as sutilezas que insistimos em chamar de horizonte
Tempo: um carretel de sisal
Lugar: onde depois do mar ainda há mar
Estendo uma corda de sisal a minha frente, na altura dos meus olhos, busco o encontro entre céu e mar e assim tento traçar uma linha, desenhar um horizonte.
O dialogo vai acontecendo com o olhar que procura o que tangencia, o que encontra, o que cria um horizonte.
A performance acaba quando todo o carretel percorreu estes horizontes todos, que buscou a sutileza do encontro.
*
((( BOOM ))) the Global Creative Action – Brazil
http://www.globalboom.org
Rio de Janeiro, Brazil
December 2012
Photos: Ade Evaristo