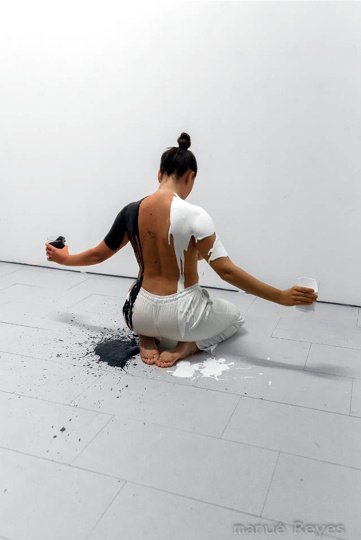 JIAAP III, Sevilla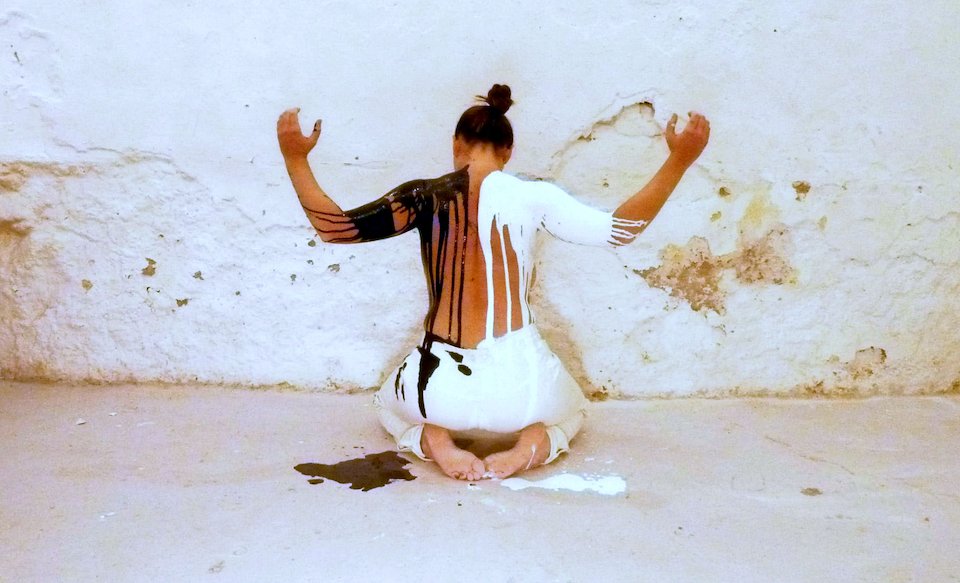 at Taller Internacional Metàfora, Barcelona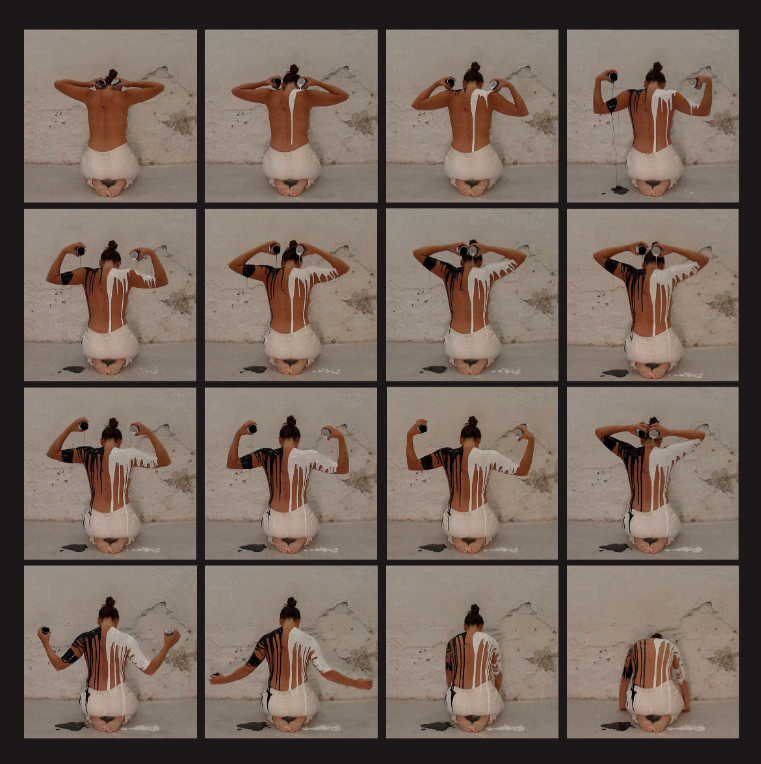 Video stills, photos-record of the performance, 50x50cm, 2013.
Presented in the exhibition: BETWEEN THE INTANGIBLE AND THE MATERIAL, Marcela Antunes & Masha Perskaya, April 2013, Galeria Paspartú, Barcelona, Spain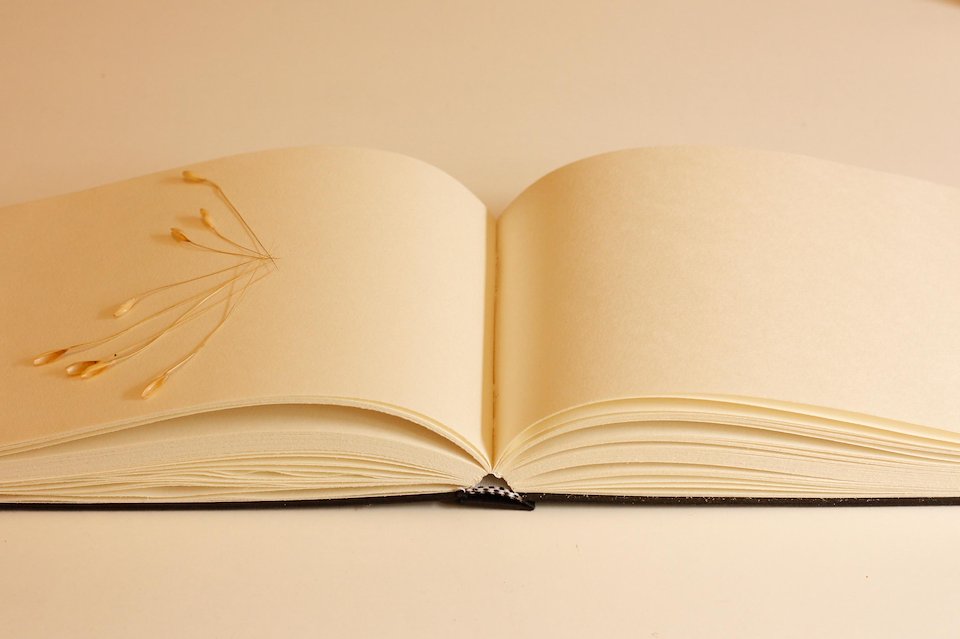 Dibujo y estudio - proceso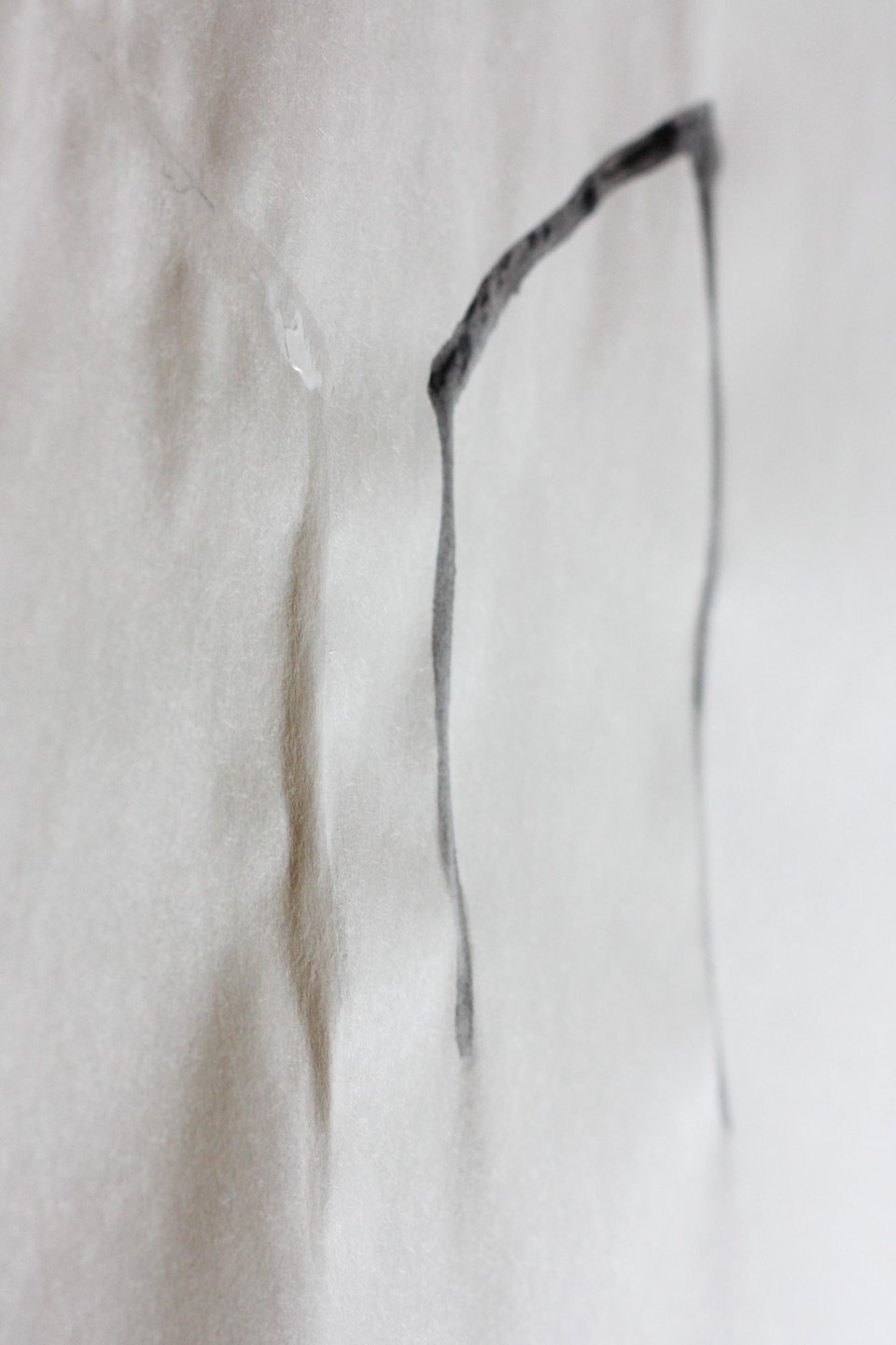 Dibujo y estudio - proceso
De cuando uno crea sus propias alas
Performance
From: when you creates your own wings
'International Journey of Art Acción in Pumarejo, JIAAP III'
' ¿A qué tanta firmeza?
— se burla cruel:
cuando se ama el abismo hay que tener alas.
no hay que quedar colgado,
como tú, ¡ahorcado!— '
*'Ditirambos Dionisíacos- Friedrich Nietzsche, Traducido por Guillermo Teodoro Schuster yJuan Carlos Prieto CanéLos libros de Orfeo, Buenos Aires, 1994'
With a bottle of paint in each hand, one white, one black, I kneel and pour the paint on my back … creating two wings.
duality    <--->    strength    <--->    opposite    <--->    complementary

---
The dream of Apollo and Dionysus intemperance.
Fascinated by this duality, acceptance of friction between two opposing forces, and understanding them as complementary, the wings are created. They are poured on a body, a body that loads, always loaded of fluidity and rigidity.
It is only possible to fly through the acceptance of this duality, and at the same time, it is its own impulse… to fly.
The search for an oneiric reality occurs through the experience of one's body on getting those wings, those forces. Transformed into an image that plays with the materiality and immateriality. Trying to reflect on what is the matter – which may be perceived by the senses and that which belongs to the physical world. And the immaterial – which can not be perceived by the senses, but only by feelings.
*
Jornadas Internacionales de Arte de Acción del Pumarejo, JIAAP III
Galería Weber-Lutgen
Sevilla, España
8- 10th of February 2013
Photography: Manué Reyes
---
Video performance at 'Metafora, taller contemporaneo', Barcelona
January 2013
Self-video portraits