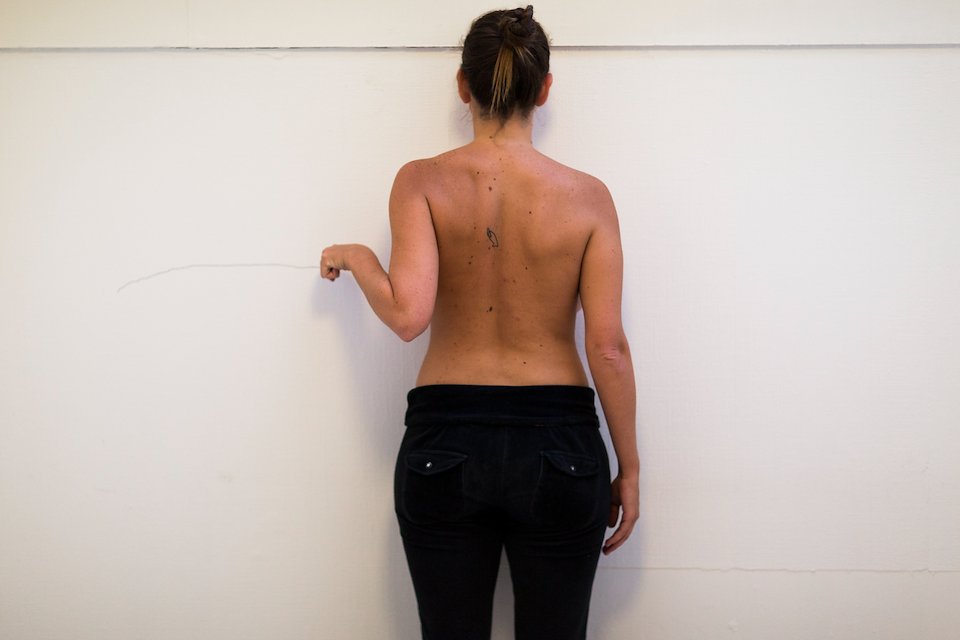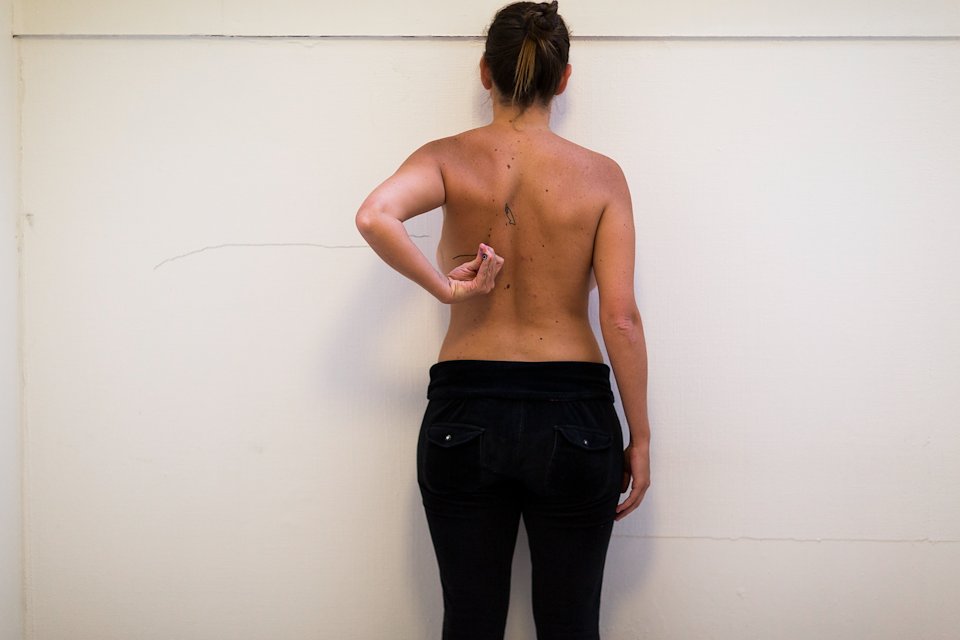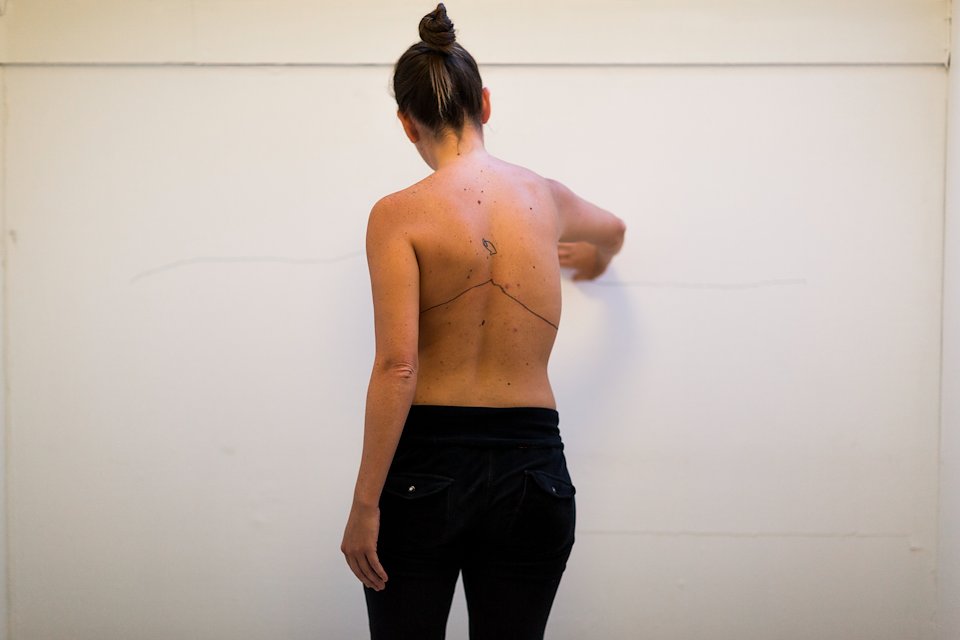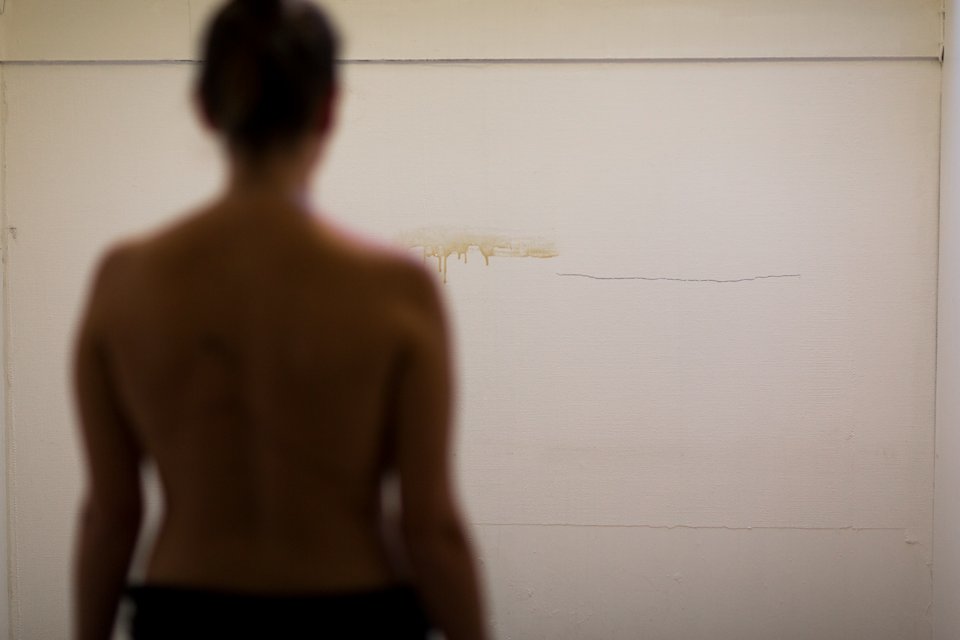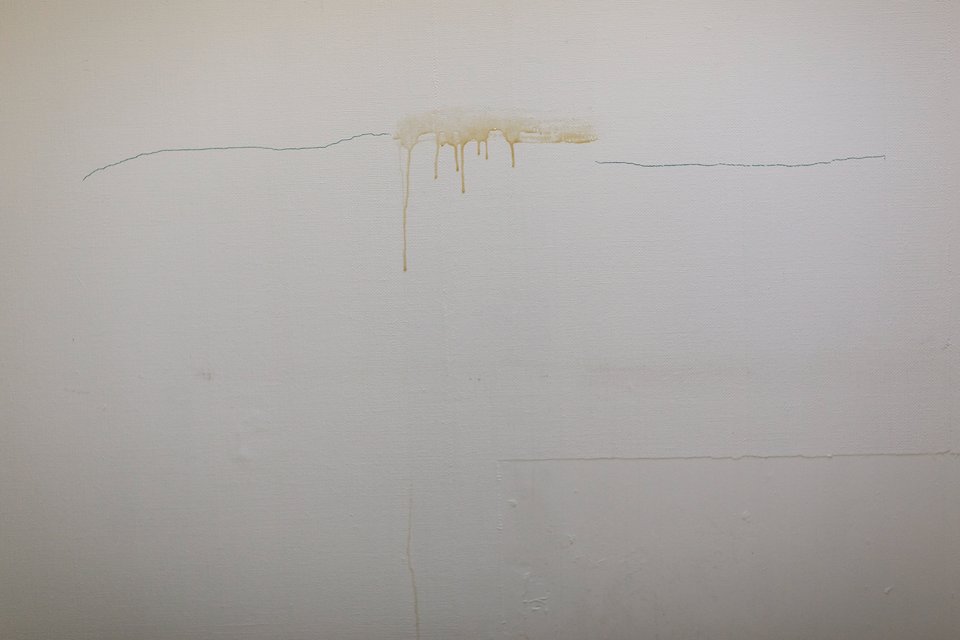 from the horizons that we carry
The perspective's vanishing point is what is not there anymore. It was carried, but what stays is not an emptiness, it is full of something that was carried from within.
Materials: body, emptiness, marker, horizons and other subtleties, honey, distance and what remains.
Performance: PAS # 33 | square meters per hour (territory) – http://www.pas.bbbjohannesdeimling.de/index.php?/2013/-33–territory/
grants received by: ACTS, Laboratory for Performance Practices -
http://actspractices.wix.com/acts#!square-metters-per-hour/c14m1
---
Oslo, Norway, 2-8 September 2013
Photos: Monika Sobczak
--
Recapitulando a ação _ Brasil, Rio de Janeiro 2017
De quando se preenche um Estado vazio
*Preencher _ ocupar – encher um espaço de lugar e de tempo
*Estado _ condição de alguém ou de alguma coisa em determinada situação ou momento; situação física, emocional, moral ou psicológica; conjunto de circunstâncias em que se está – condição transitória; coisa que um dia cai; maneira de ser que uma matéria apresenta, não necessariamente representa.
*Vazio _ que necessita de; sensação de incompletude, de ausência.
Performance realizada:
Experiência n.13 – 13 À MESA
curadoria Ivair Reinaldim
–
A MESA
Anfitriãs: Bianca Madrugada e Letícia Tandeta Tartarotti
Registro: Marli de Faria
Outubro 2017
https://vimeo.com/239807269