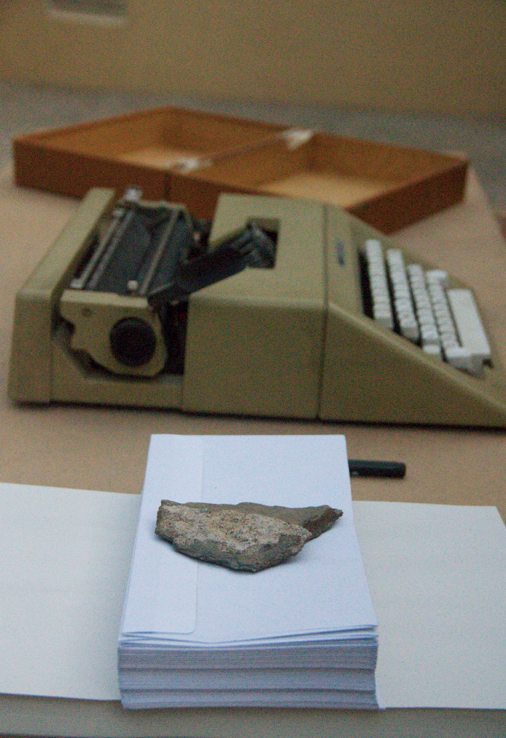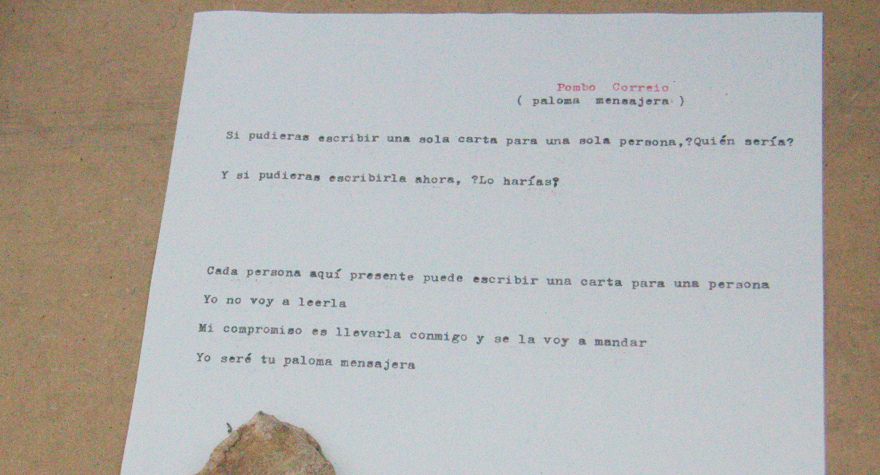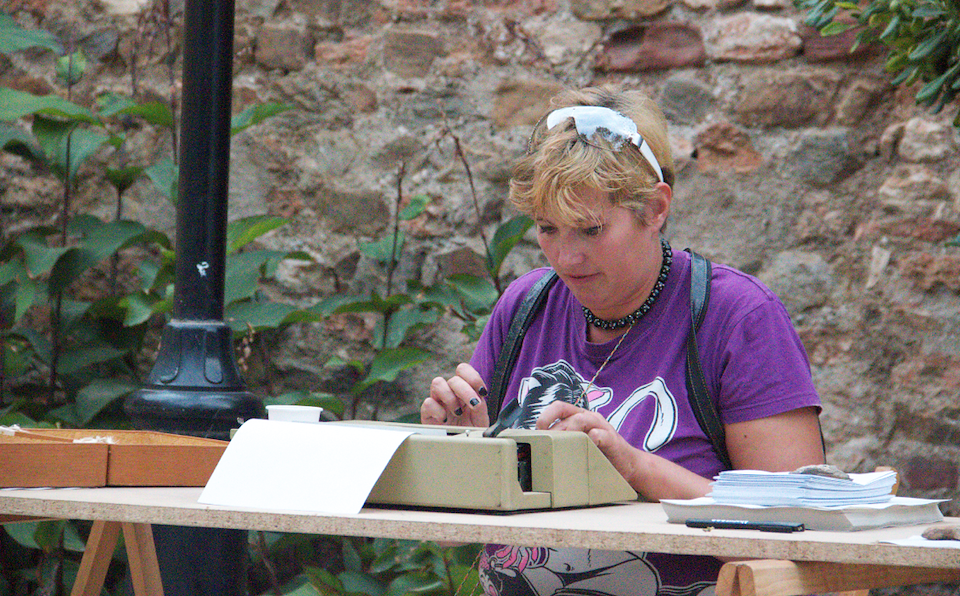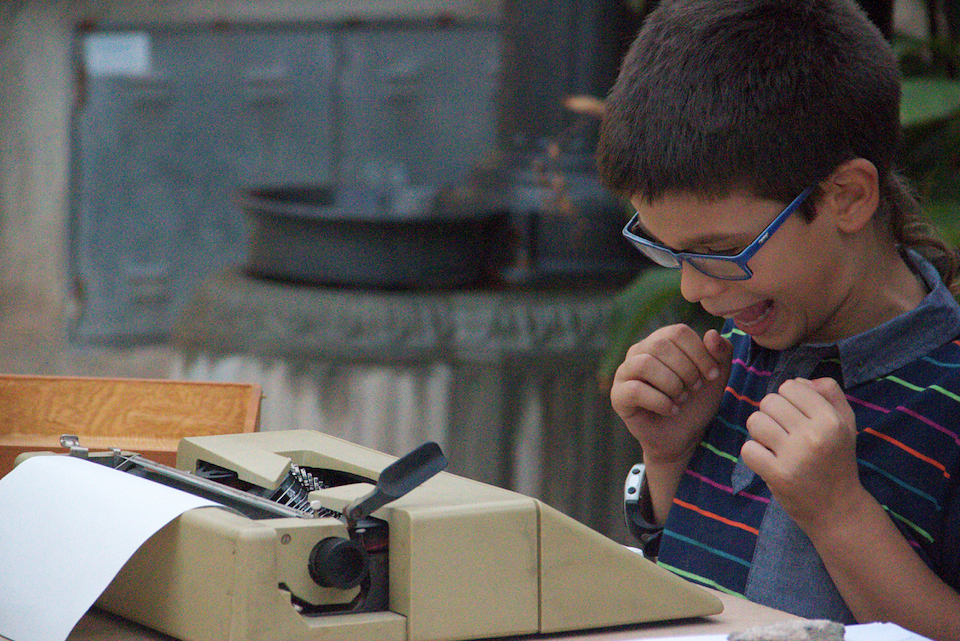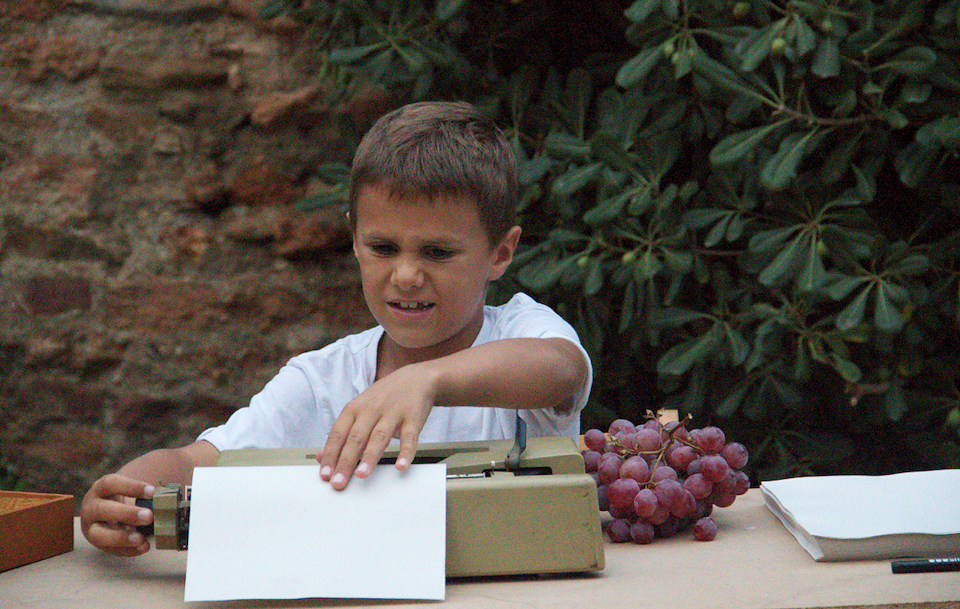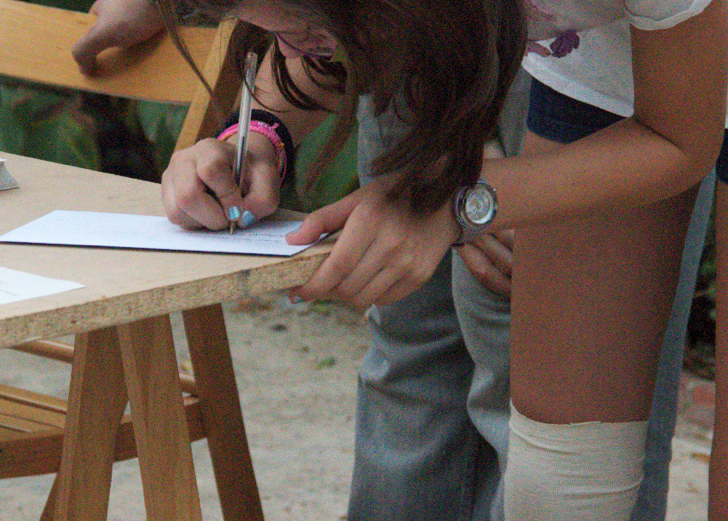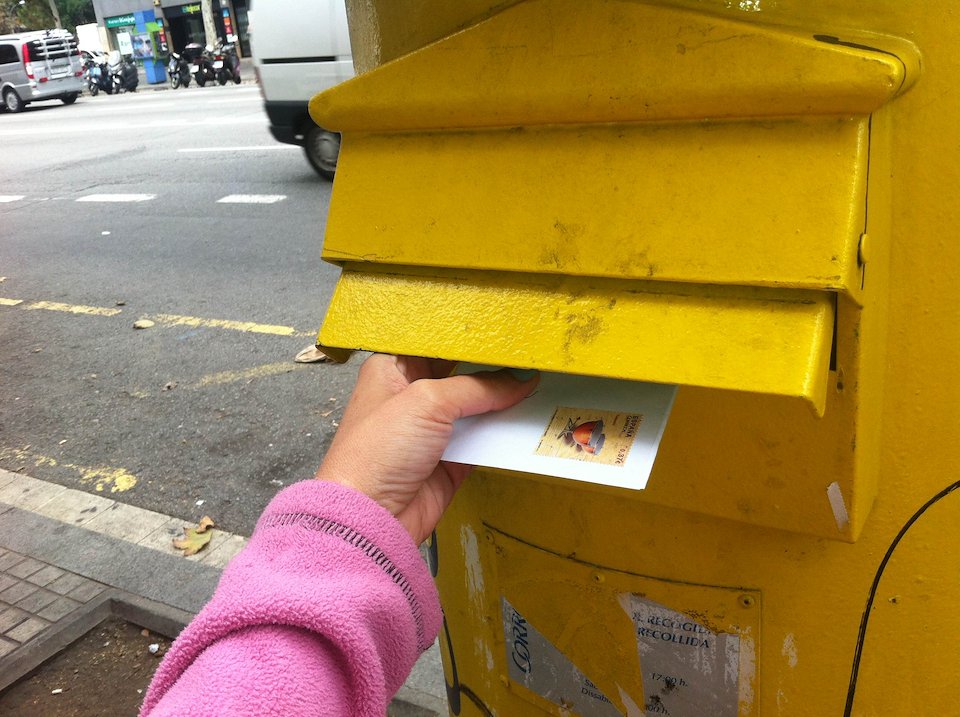 pombo correio
instalación interactiva: Pombo correio ( Paloma mensajera )
Si pudieras escribir una sola carta para una sola persona, ¿Quién sería?
Y si pudieras escribirla ahora, ¿Lo harías?
Cada persona aquí presente puede escribir una carta para una persona.
Yo no voy a leerla.
Mi compromiso es llevarla conmigo y se la voy a mandar.
Yo seré tu paloma mensajera.
*
interactive installation: Pombo correio ( carrier pigeon )
if you could write one letter to one person, for who it would be?
And if you could do it right now, would you?
Each person present here,can write a letter to one person.
I wont read it.
My commitment is to carry and post it for you.
I will be your carrier pigeon
---
LAC 2013
Museu de Sant Boi de Llobregat – http://www.museusantboi.cat
27 Septiembre – 27 Octubre
España