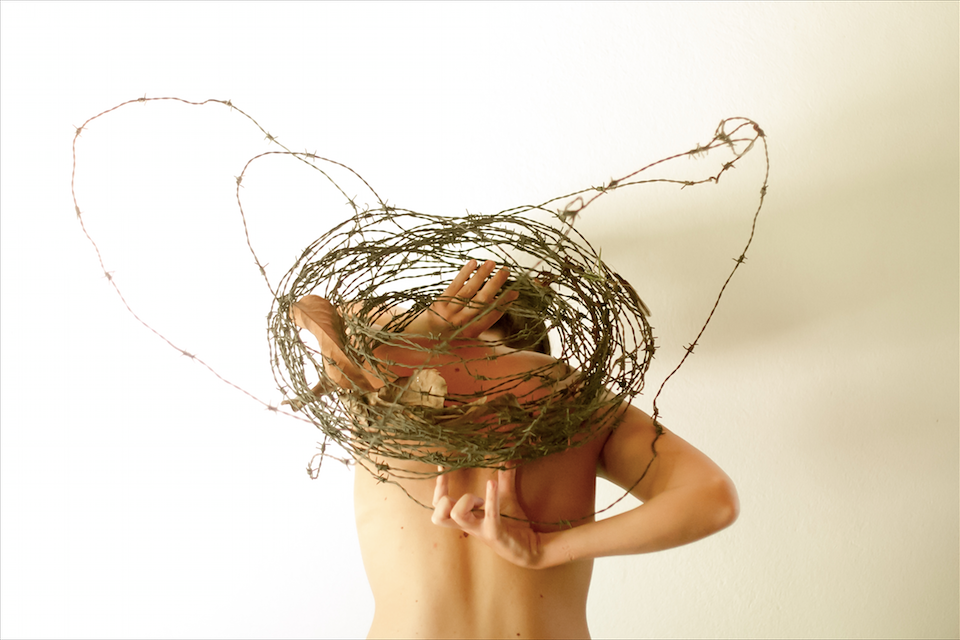 Digital photography: 70 x 100cm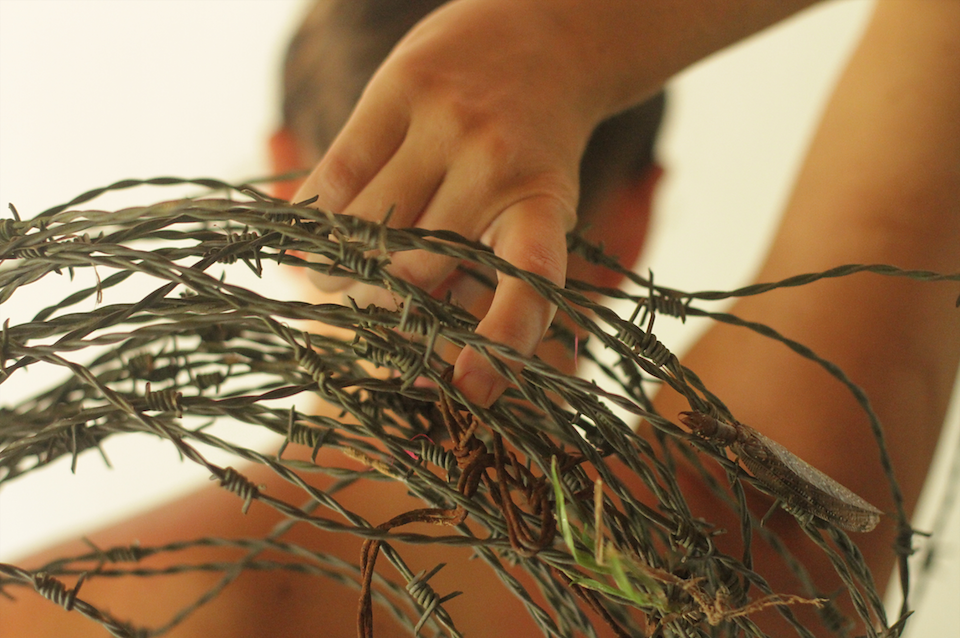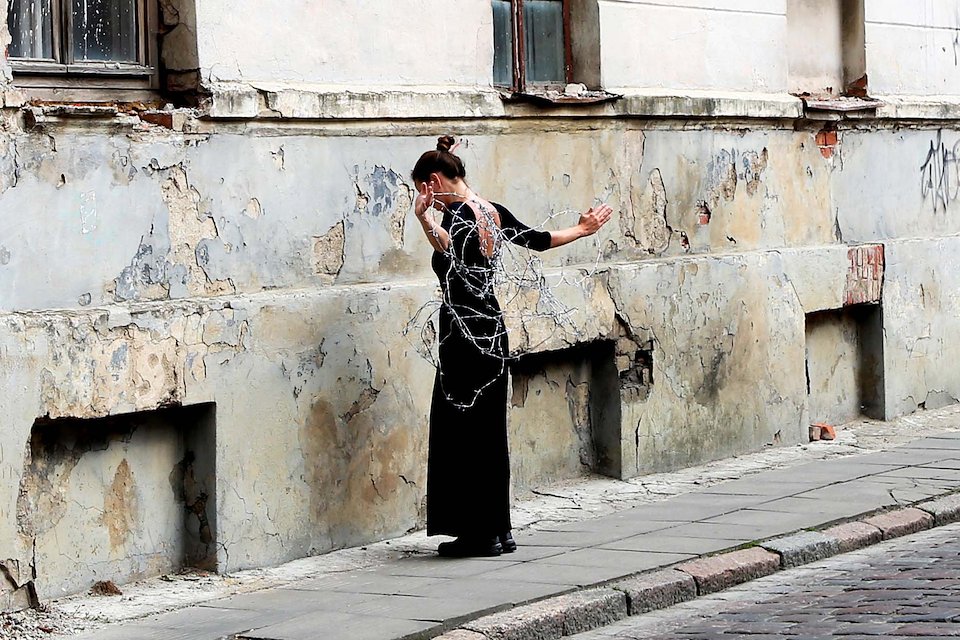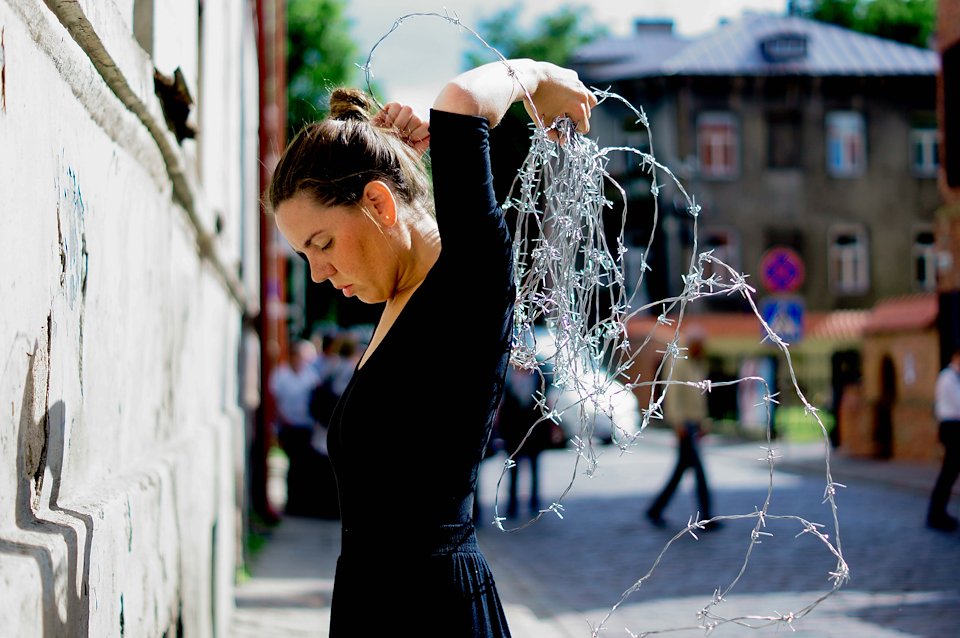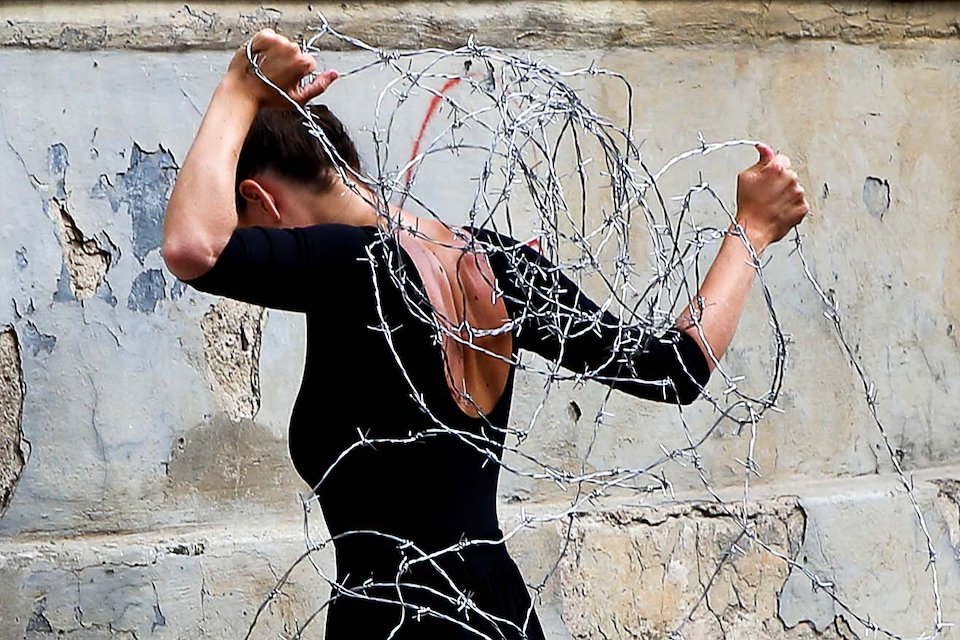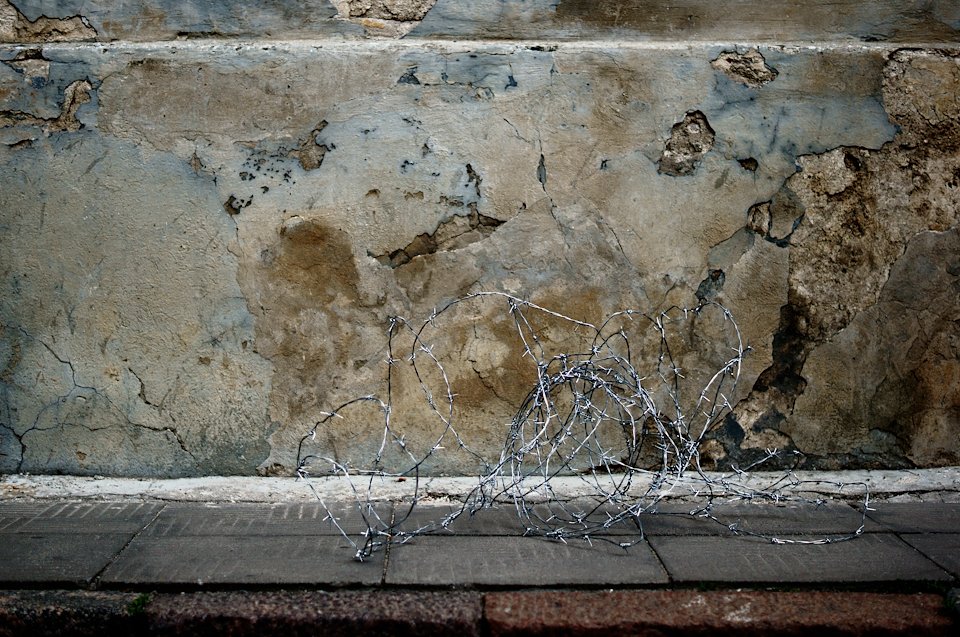 De cuando uno crea sus propias alas
From when one creates one's own wings
This work started during a residency in Viana, ES, Brazil, in January of 2014. My process there was through materials that I found in the surrounding of the places that I have been, resided… materials that somehow fascinated me by their own materiality
My intention was trough the interaction of two elements, my body and the old barbed wire ring to create a single image. Image that is generated by the possibility of thoughts on how I could bring lightness for this heavy material, the barbed wire, and, strength for this fragile material, the body.
The action consists in very carefully open the barbed wire ring on my back. The contrast of the sharper material and the gentle way that I manipulated it is what interests me. With slow movements I present a collection of (fluid) images, which is an attempt of bringing a lightness to this interaction. Little by little the material wins more space, goes beyond the my back, creating a wing.
---
January 2014
An invitation from Rubiane Maia, Residência Galeria Casarão
SEMCET – Viana, ES. Brasil
Photography presented at the exhibition 'My body is a battleground' at the gallery Cadàver Exquisit
Barcelona, Spain – March 2014
http://ladinamitera.tumblr.com/
Photo by: Rubiane Maia
*
Performance presented during the Creature Live Art Festival
Kaunas, Lithuania – May 2014
https://www.youtube.com/watch?v=AcJoB7EoUJo&index=1&list=PLiLCxDocWtn6oJeigS1YgDg0-SL_w6lKi
*
http://creatureliveart.lt/
Photos by: Karolina Černevičienė and Vytautas Paplauskas