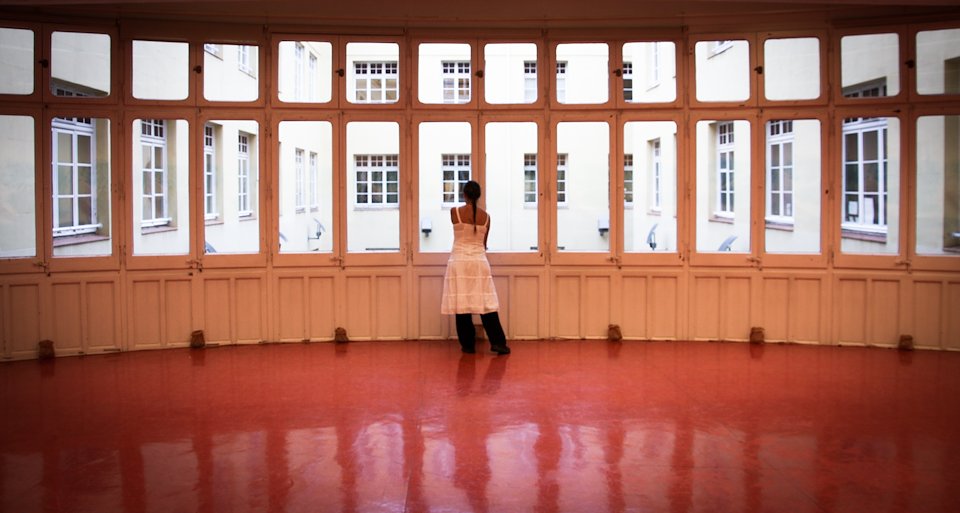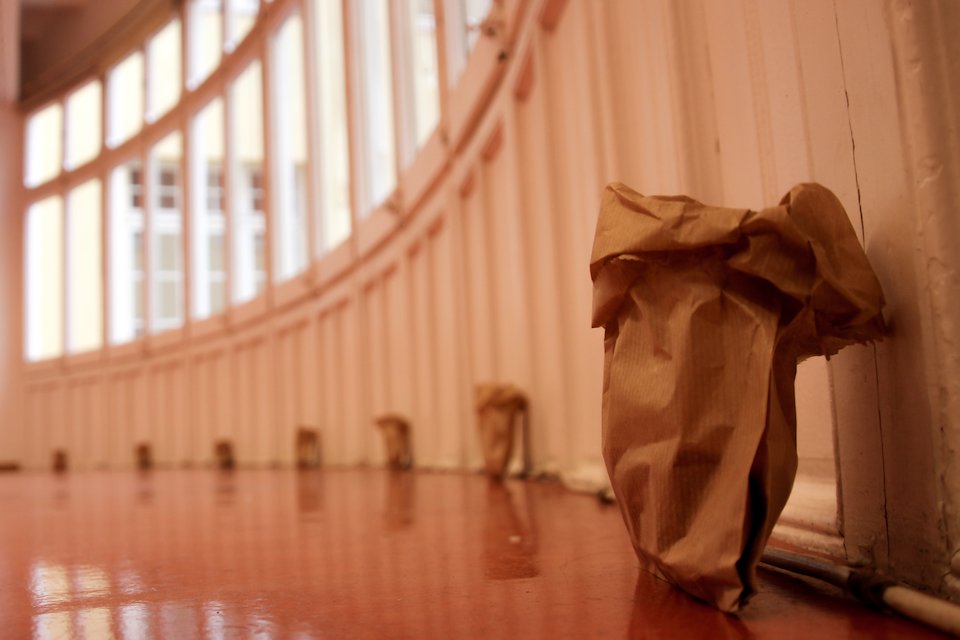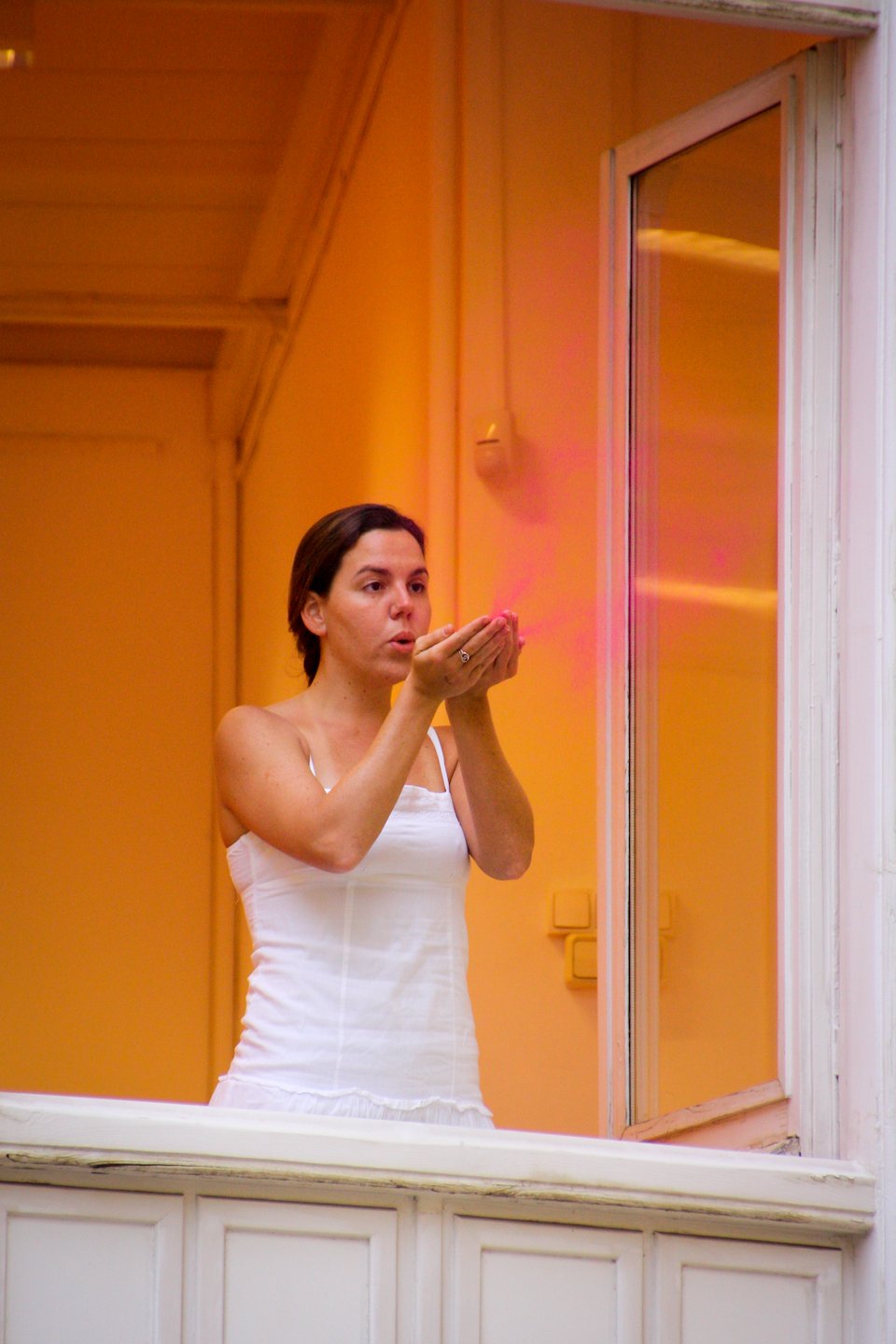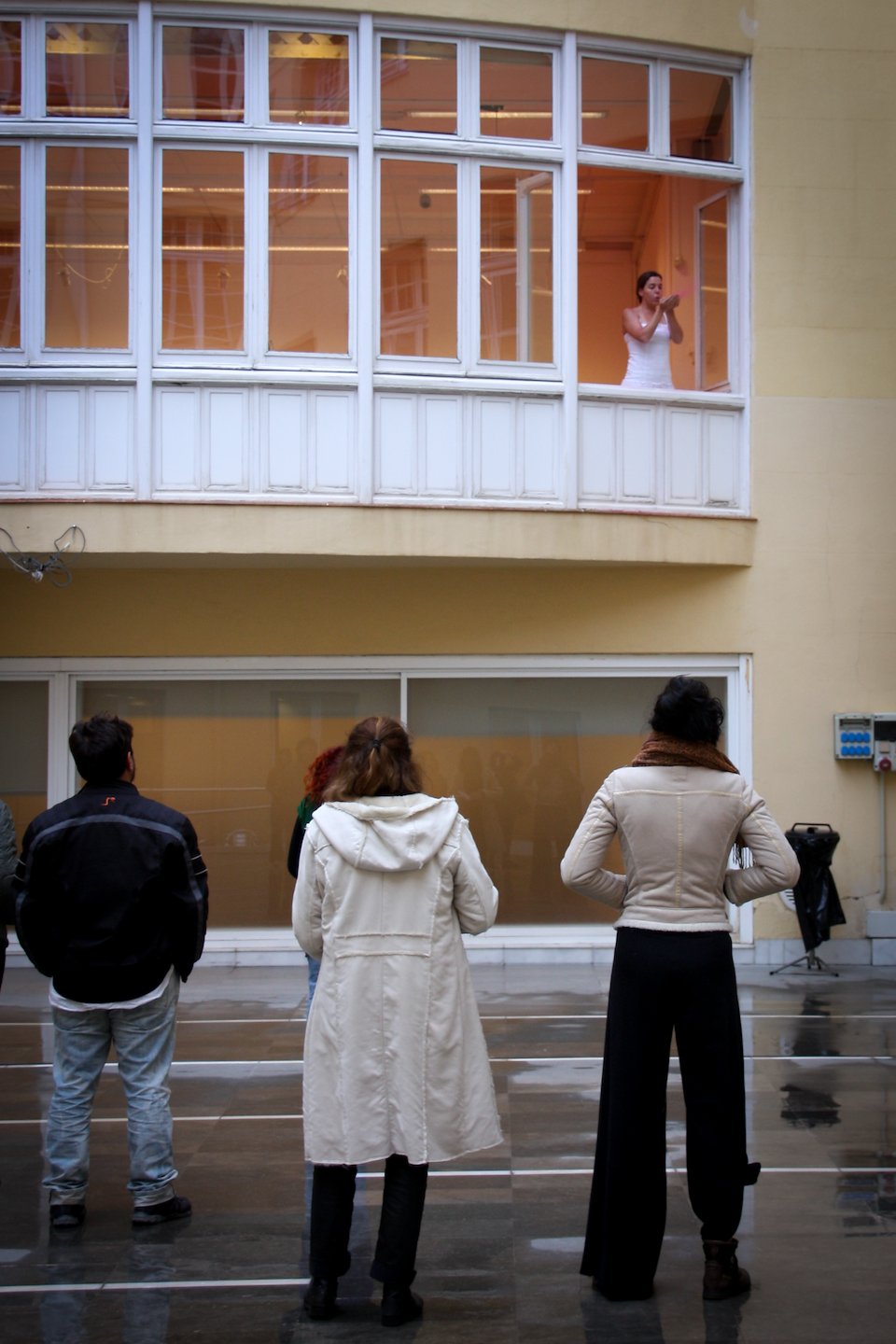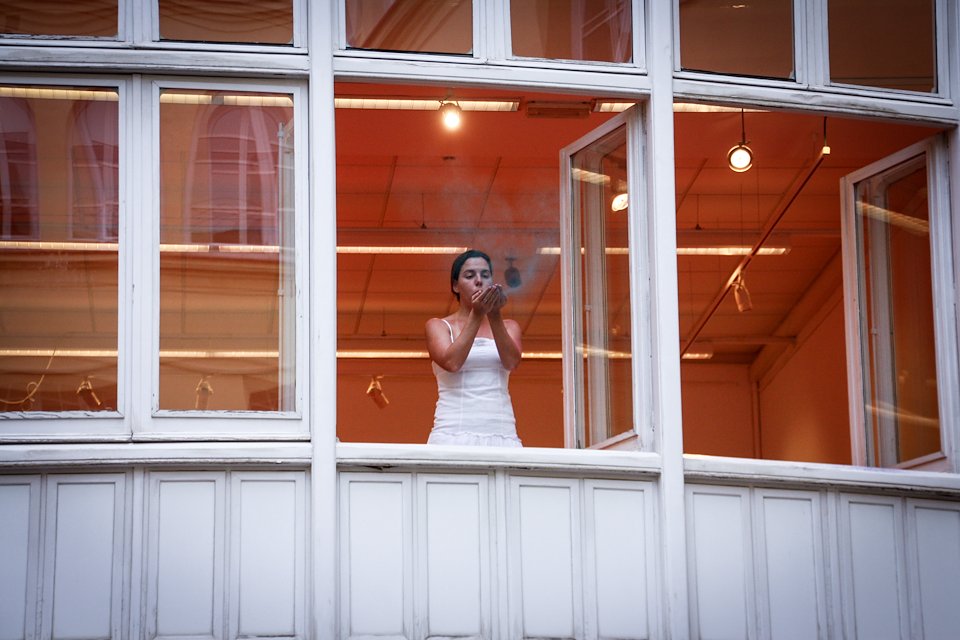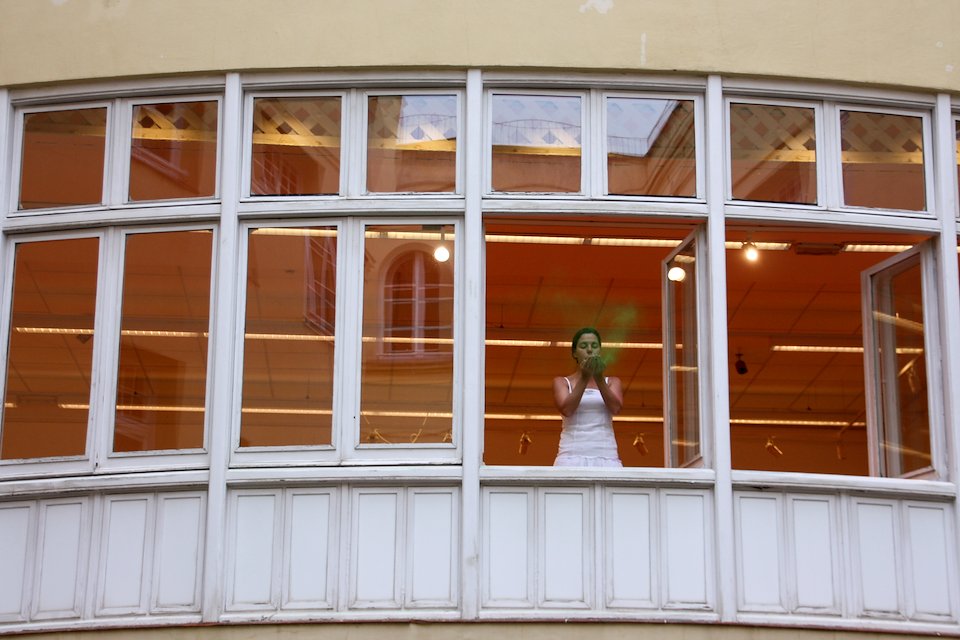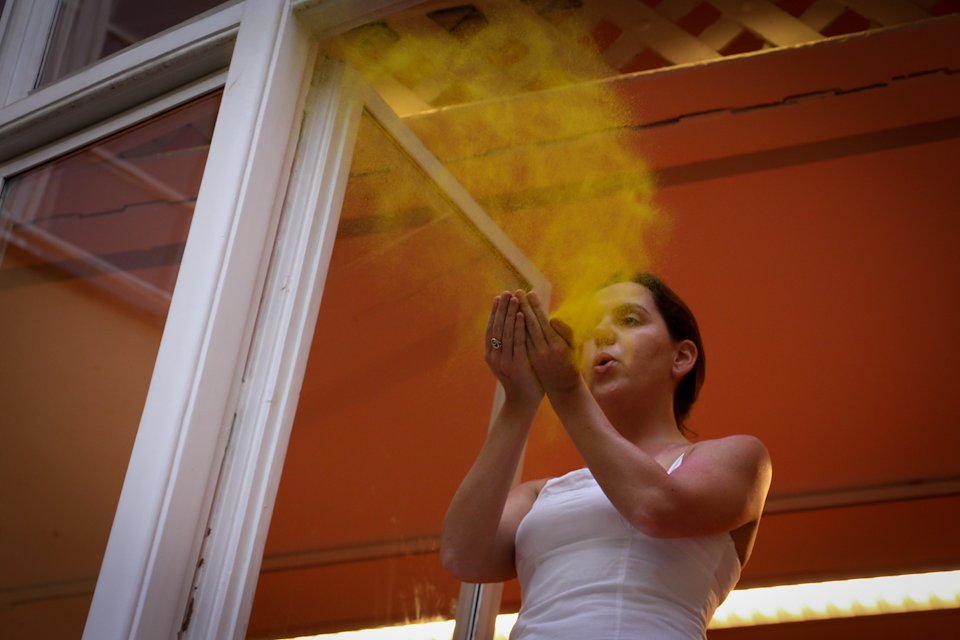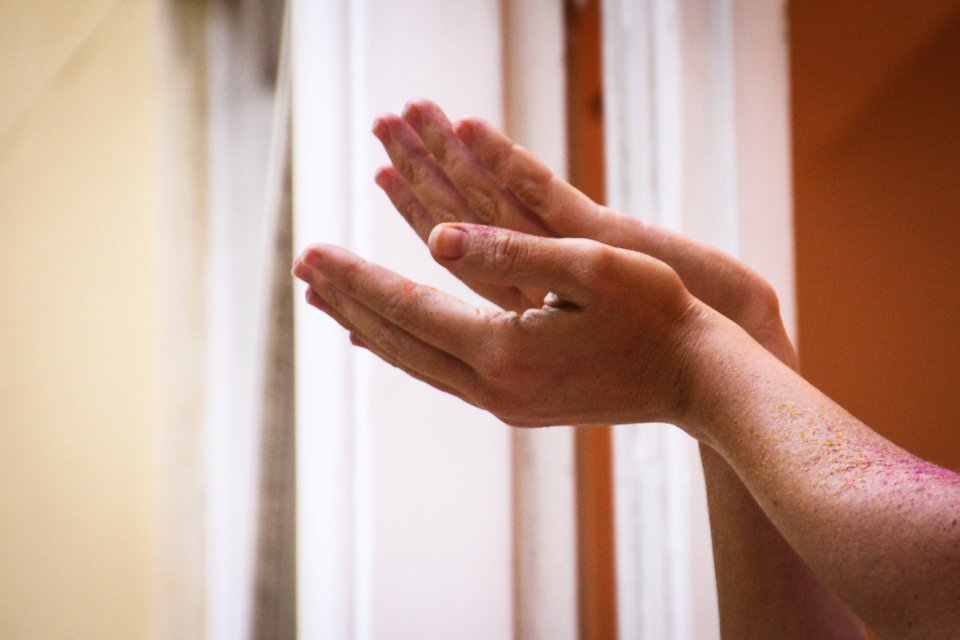 Das 7 imaterialidades que aspiramos
Dear M,
…
In India he told me that the chakras are made through the path of the air. The energy in itself is the air that we breath… breath in and out.
He said that occidentals decided to represented them with colors, what it is beautiful, but still… energy is not about a representation. It is about to full fill your inside with external energy, recharge yourself, transform yourself trough this invisible energy and give it back to the world with your invisible energy.
This energy path begins at the base of our spine and ends at the top of our head.
Runs through seven particular points. As the ancient belief says: 'the human body is divided into seven vortices of energy'.
There, I received seven powder packets in seven different colors.
I crossed seven countries, and then I blow them with my invisible energy. Materiality that became immaterial trough the power of a blow.
                    Breath in      Breath out

---
Photos: Sabina Vilagut
Final Performance presentation during the workshop leaded by Nieves Correa: "tiempo – espacio – cuerpo. La concentración y los conceptos de no narración – no representación".
La Bonne, Barcelona, Spain, 2014